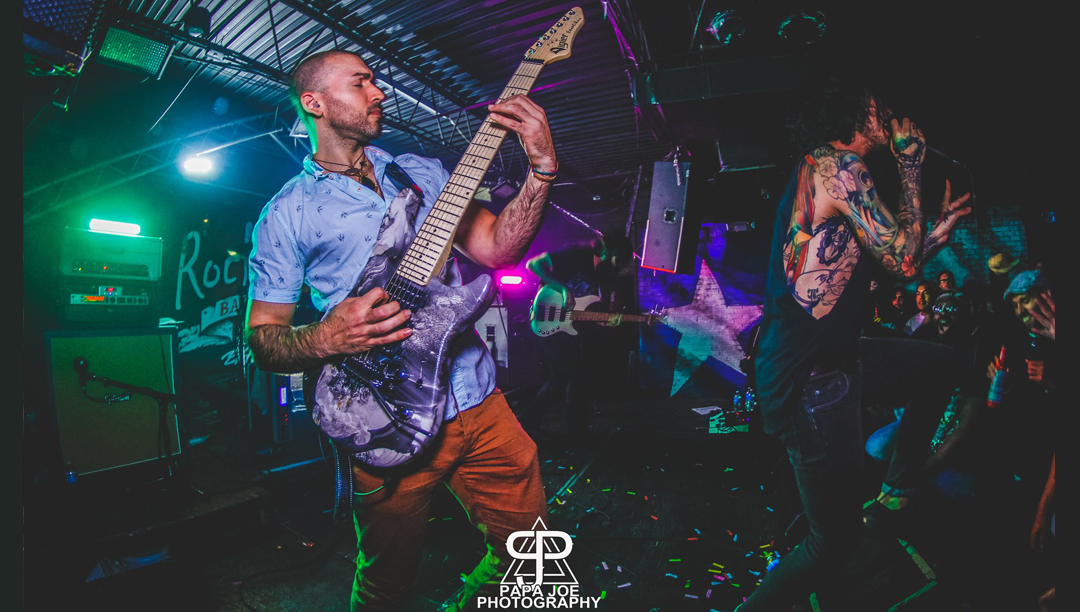 Alexis Pareja
Band:
The Number Twelve Looks Like You
Vigier artist since:
2019
Guitarist of the Mathcore American band The Number Twelve Looks Like You.
Discography
The Number 12 Look Like You – Put on Your Rosy Red Glasses (2003)
The Number 12 Look Like You – Nuclear. Sad. Nuclear. (2005)
The Number 12 Look Like You – Mongrel (2007)
The Number 12 Look Like You – Worse Than Alone (2009)
Voyeur's Kaleidoscope – A Fearful Page in the Record of My Existence (2013)
Voyeur's Kaleidoscope – The Art of Leaving (2015)
The Number 12 Look Like You – Wild Gods (2019)
Instruments
Excalibur Special 7 Deep Blue
Excalibur Supra 7 RockArt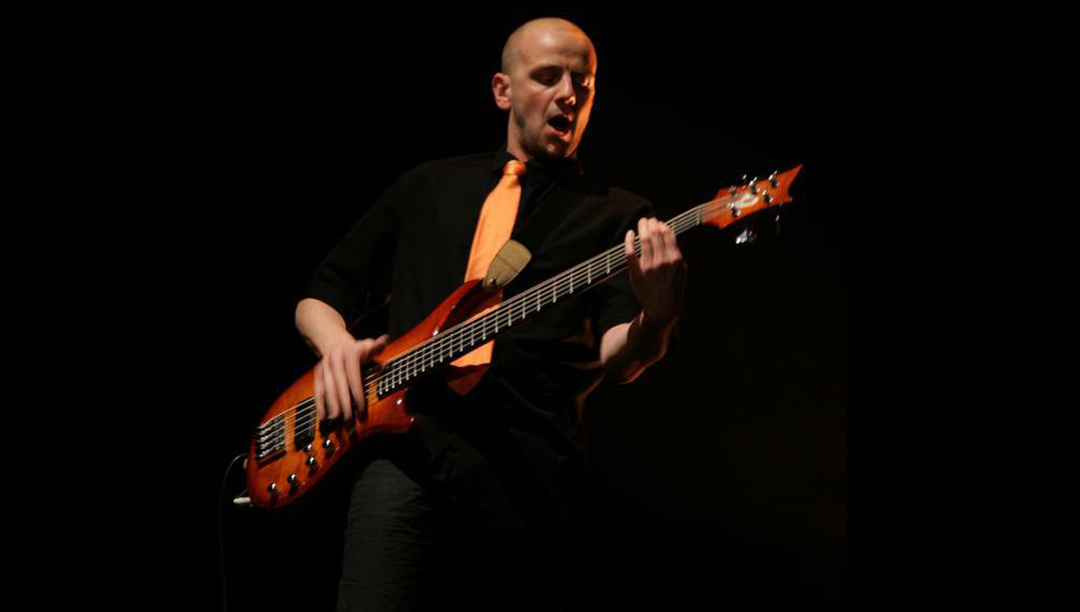 Ivan Rougny
Vigier artist since:
2008
Born in France in 1970, Ivan began bass guitar at the age of 16. At the beginning he was very influenced by English pop and Soul / funk from the 70s, but also by jazz rock and World Music. He quickly scoured the regional concert halls with projects of all kinds.
Since 1997 he has formed with Christophe Godin (Guitar) and Aurélien Ouzoulias (Drums), the power trio called Morglbl (Prog / Jazz / Metal) with which he toured all over the world.
Discography :
Mörglbl – The story of Scott Rotti (2019)
Mörglbl – Tea time for punks (2015)
Mörglbl – Brutal Romance (2012)
Mörglbl – Jazz for the deaf (2009)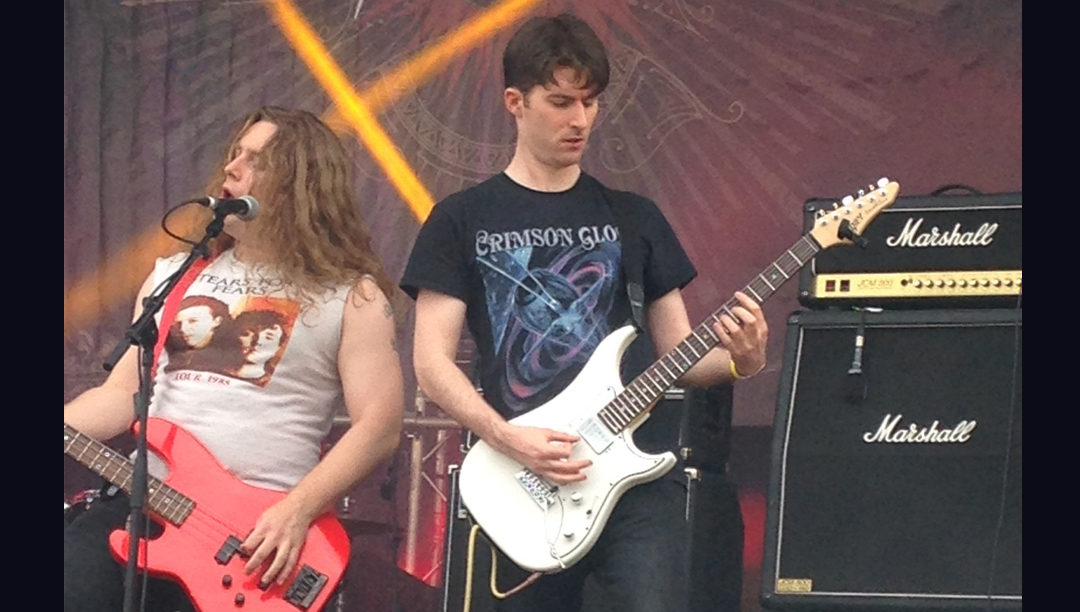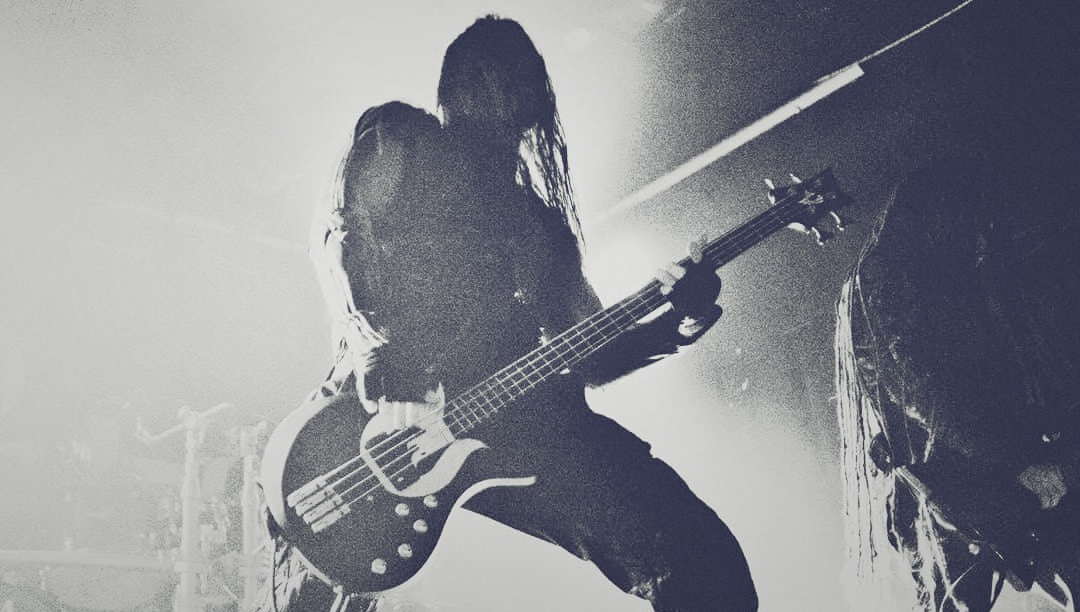 Seth Siro Anton
Vigier artist since:
2008
Bass player and singer of the symphonic Death Metal band Septic Flesh, they are also a renowned graphic artist having created various album covers for large groups on the international Metal scene, he is also a member of the "Chamber of fine arts of Greece" .
Discography :
Codex Omega (2017)
Titan (2014)
The great mass (2011)
Communion (2008)
Sumerian daemon (2003)
Revolution DNA (1999)
A fallen temple (1998)
Ophidian wheel (1997)
Esoptron (1995)
Mystic place of dawn (1994)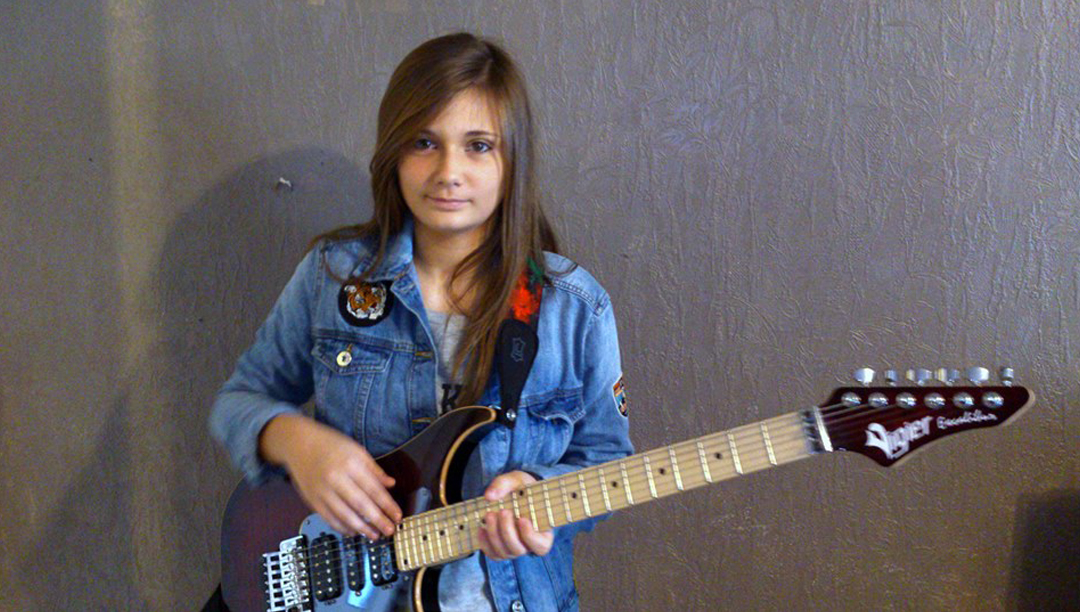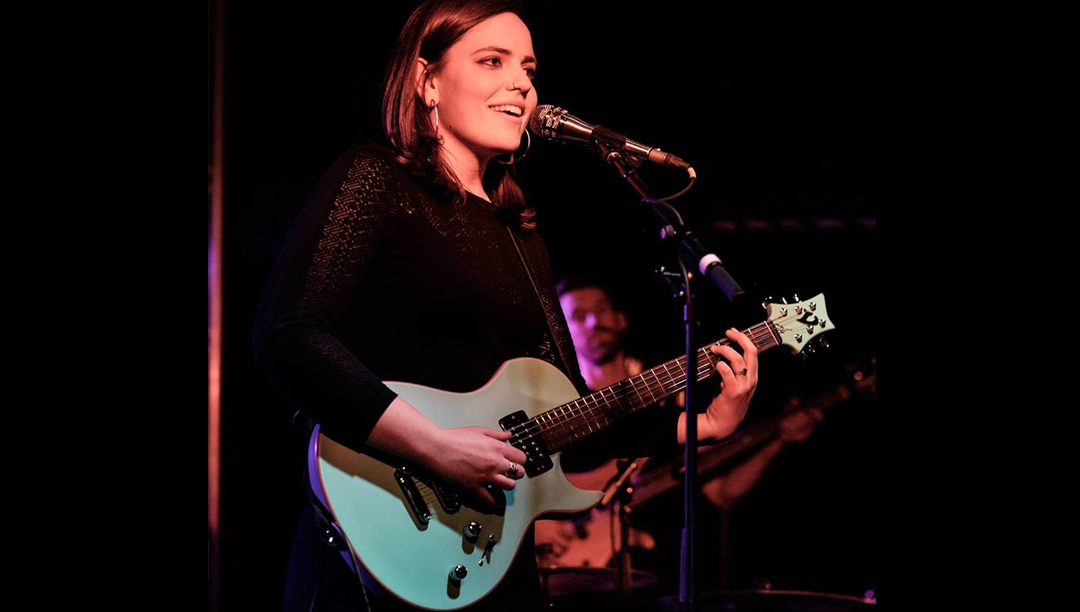 Mary Spender
Vigier artist since:
2013
Combining her sultry voice and electric guitar to create pop songs imbued with blues and soul, songwriting by Mary Spender highlights her guitar playing style as well as her wide vocal range.
Mary has trained a niche audience that appreciates her unique style of playing and performance, but all of this was due to the launch of a YouTube series called "Tuesday Talks," which is primarily aimed at guitarists and songwriters. Mary shares her own experiences or interviews eminent artists such as Santana, KT Tunstall and James Valentine (Maroon 5).
Instruments
G.V. Rock Revolution Green
Excalibur Indus TextWhite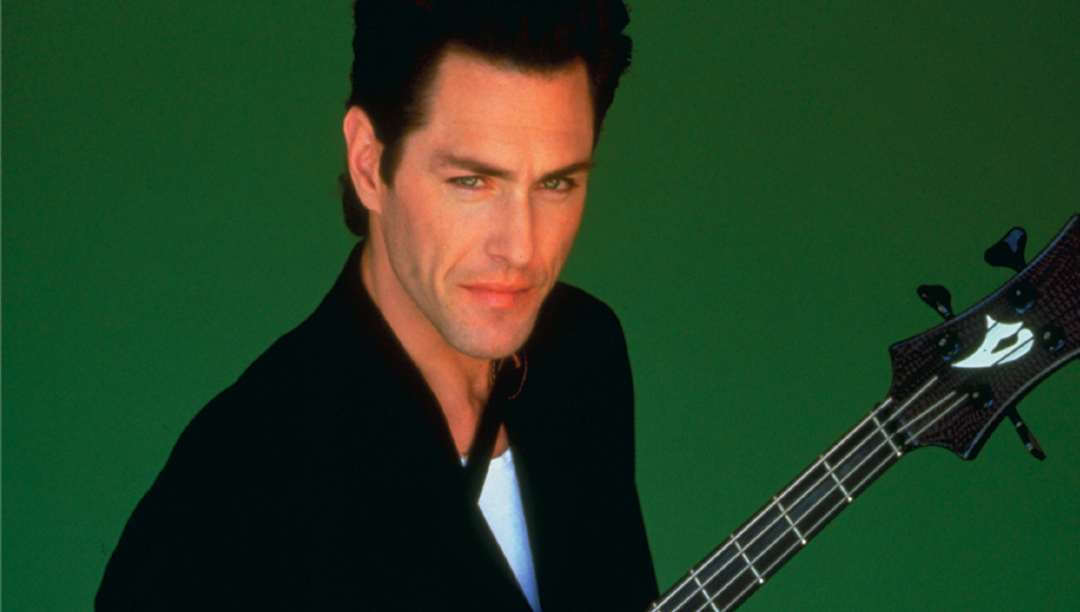 Tony Sales
Vigier artist since:
1990
Tony Sales is an American bass player, he is the brother Soupy Sales of the drummer band Hunt Sales. He was part of the bands Tony & The Tigers, Checkered Past, Dyoxen, and especially Tin Machine, the band of David Bowie. He has also worked with Todd Rundgren, Ray Manzarek, and Iggy Pop.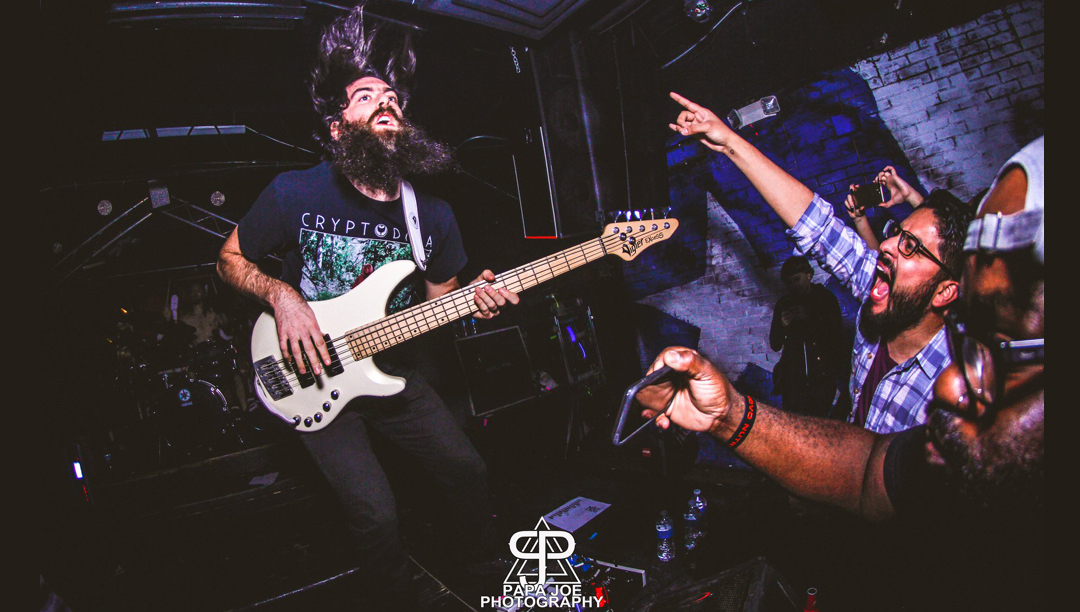 DJ Scully
Band:
The Number 12 Looks Like You / Elephant Graveyard / Black Table / Dead Empires
Vigier artist since:
2011
American bass player on the bands : The Number 12 Looks Like You, Elephant Graveyard, Black Table and Dead Empires.
Discography
Dead Empires – Secret Snakes/Silent Serpents (2015)
Black Table – Obelisk (2016)
Dead Empires – Designed to Disappear (2018)
The Number 12 Looks Like You – Wild Gods (2019)
Instruments
Excess 4
Excess 5
Arpege I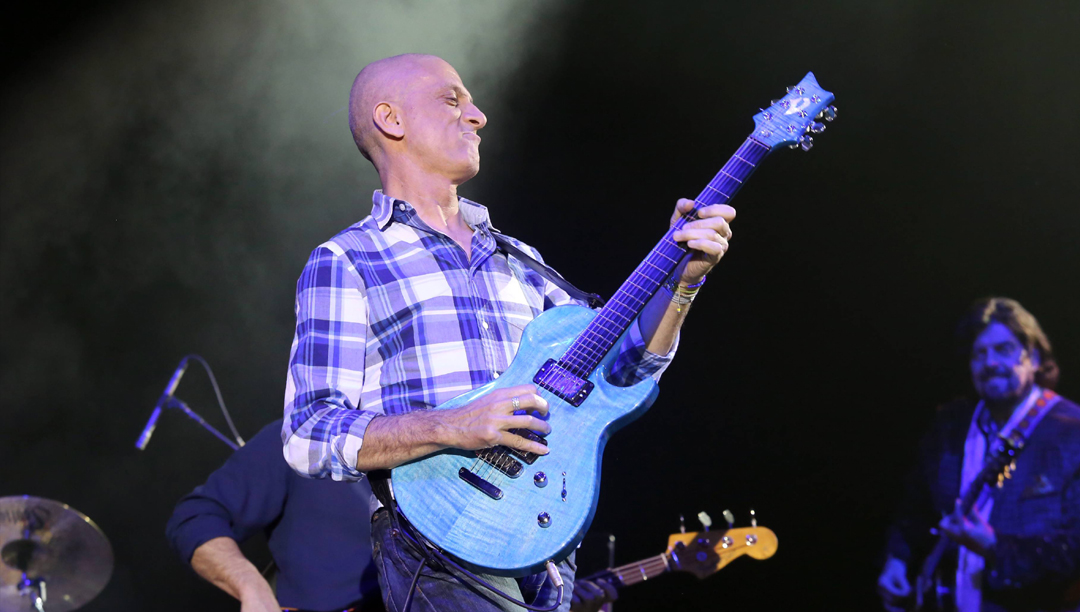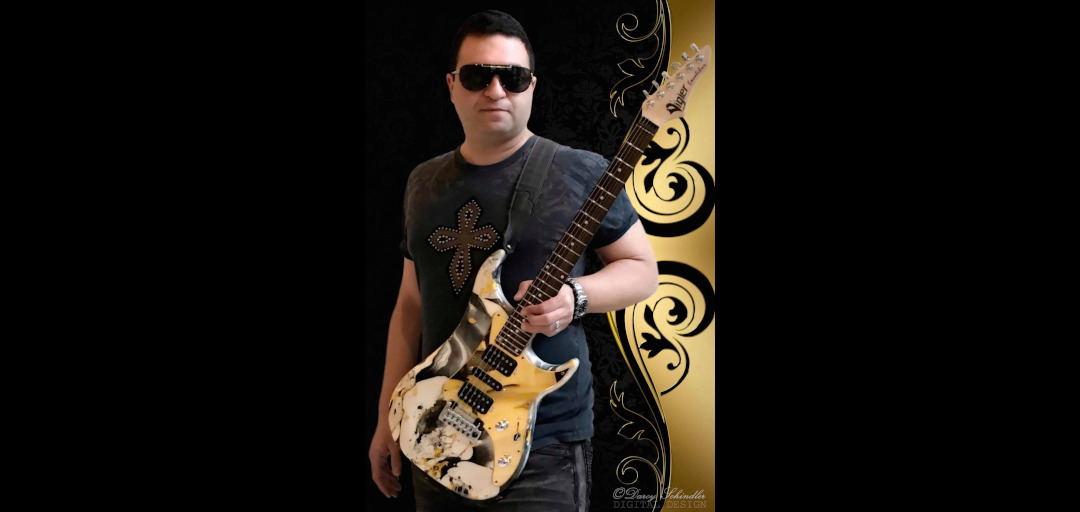 Tony Smotherman
Band:
Tony Smotherman Project
Vigier artist since:
2011
Tony Smotherman was introduced to the music of Johan Sebastian Bach when he was 15. He immediately purchased all the Bach he could get his hands on. His passion for Bach inspired him to take classical guitar lessons. Within a few months Tony was practicing at least six hours a day. It was during Tony's senior year that one of his teachers submitted some of Tony's musical work to Queen Elizabeth II. The Queen not only received his music, but also sent notes of encouragement, describing his classical guitar skills as "highly sophisticated."
Tony wanted to explore a different side of guitar, and bought his first electric. His Early influences were Jimi Hendrix and Yngwie Malmsteen. In mid 2000, Tony began to experiment with the Sitar and Sarod, two important instruments in Northern Indian classical music. Tony became motivated to create his own musical style, using the techniques and vital nuances that bring the vocal-like quality of Indian music to the electric guitar but expanding into other styles. Continuing to follow a unique musical approach, a style and sound all his own began to emerge . Tony's musical world incorporates styles of Rock, Eastern Music, Blues, Funk , open tunings and more. Tony has opened for and played with a vast array of national and international touring acts including Richie Kotzen, Tony MacAlpine, Buddy Miles, Rick Derringer,Leon Russell, and Adrian Legg. 
In 2019 Tony released his 4th solo album Silent Storms, a mix of Neo-Classical and Hard Rock instrumentals. Tony's also released numerous instructional videos with Truefire. Tony has been a regular contributor to Guitar Player and Guitar World Magazine with Instructional columns.Tony currently hosts a local TV show in North Florida called "Your Jax Music "on TVV12 His segment is titled "Techniques for the Modern Guitarist." Tony continues to tour his band nationally as well as hosting Guitar Clinics in music stores across the east coast.
Discography
Silent Storms
Universal Melody
The Light Within
Embracing the Spirit
Compilations:
Melodic Soloists (Mad Guitar Records)
Shawn Lane Remembered Vol. 1 (Lion Music)
Instructional:
Power Pentatonics (Truefire)
Power Ballad Soloing (Truefire)
Classical Flatpicking Explorations (Truefire)
World Rock Guitar (Truefire)
Virtuoso Techniques (Chops from Hell)
Licks of the Absurd (Chops from Hell)
Instruments
Excalibur Supra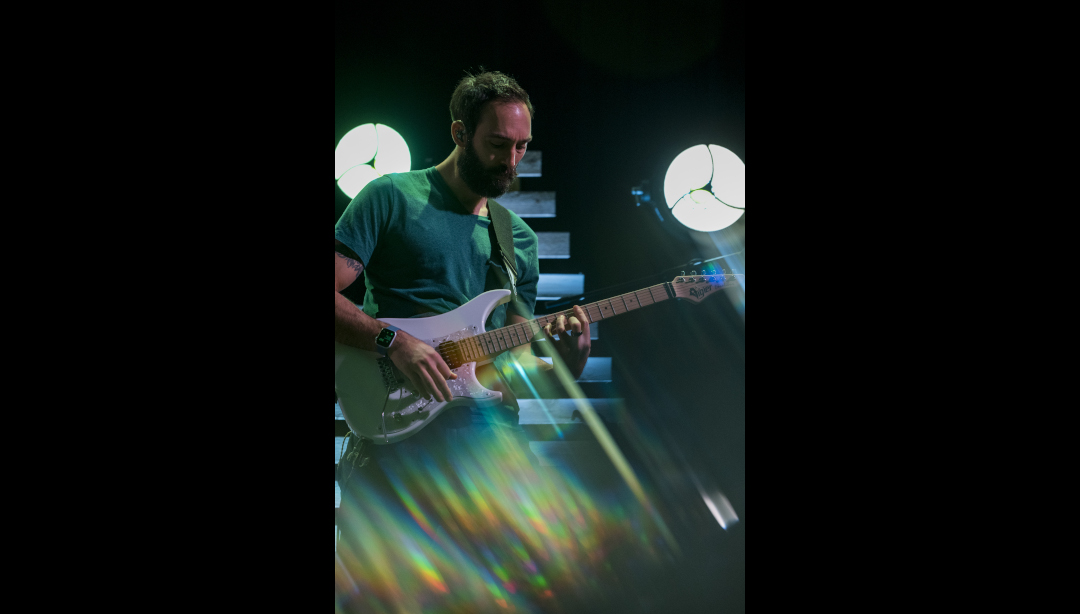 Mark Salamango
Band:
Tall Dark and Jim / Mark Salamango
Vigier artist since:
2017
Mark Salamango is a guitar player based out of Detroit, Michigan.  He started his musical journey on saxophone where he played in successful bands until college when he decided that he should pick up the only instrument that would make the ladies swoon more…the guitar.  That love affair hasn't missed a beat.  Initially enamoured with bands like Dream Theater, he slowly incorporated more fusion tastes into his playing and eventually found his way into the praise and worship scene.  Mark is the lead guitar player in the band Tall Dark and Jim, he plays in several "mega churches," is working on a solo CD, and can occasionally be seen sitting in on the "Tony and Tina's Wedding" musical.

Instruments
Excalibur Supra
Excalibur Ultra Blues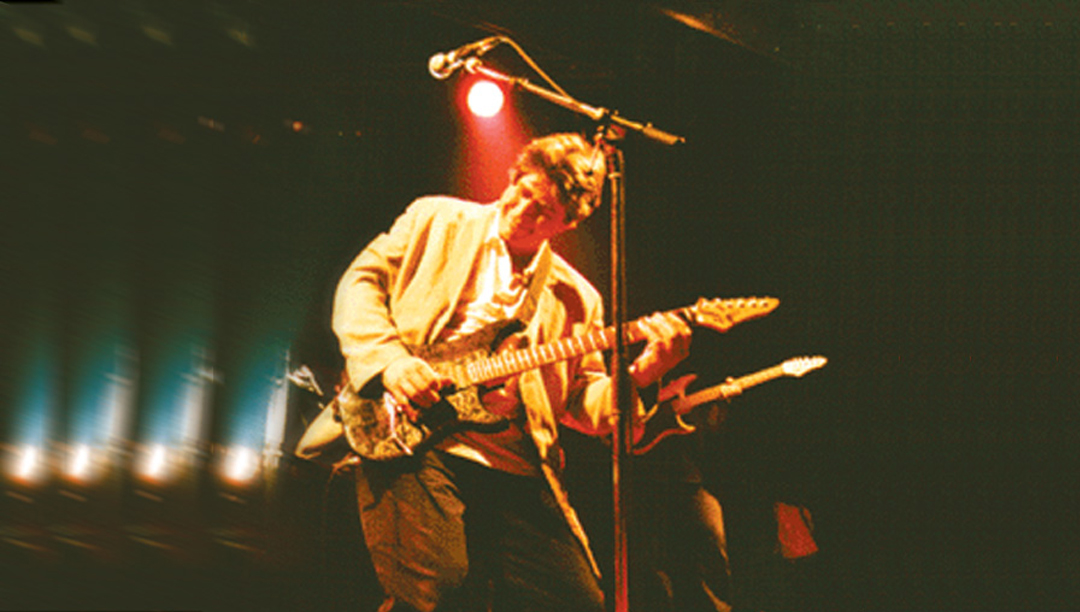 Mick Taylor
Vigier artist since:
1997
Mick Taylor is a living legend! Successor of Brian Jones within the Rolling Stones, it was John Mayall who would have personally recommended him to Mick Jagger!
In the service of the Rolling Stones for 5 years, he brought a new breath to the sound of the group, both on stage and in the studio. His complementarity with Keith Richards was obvious, so much so that the latter even regretted the departure of Mick Taylor in 1974. Keith himself admits that "the Stones had lost their best musician with the departure of Mick". Even today, Mick Taylor is recognized by many as the most competent guitarist of the Rolling Stones.
Mick Taylor continues to play with various groups and makes some guest star appearances on some stages (Allman Brothers, Joe Walsh, Grateful Dead, Johnny Copeland, Dick Rivers).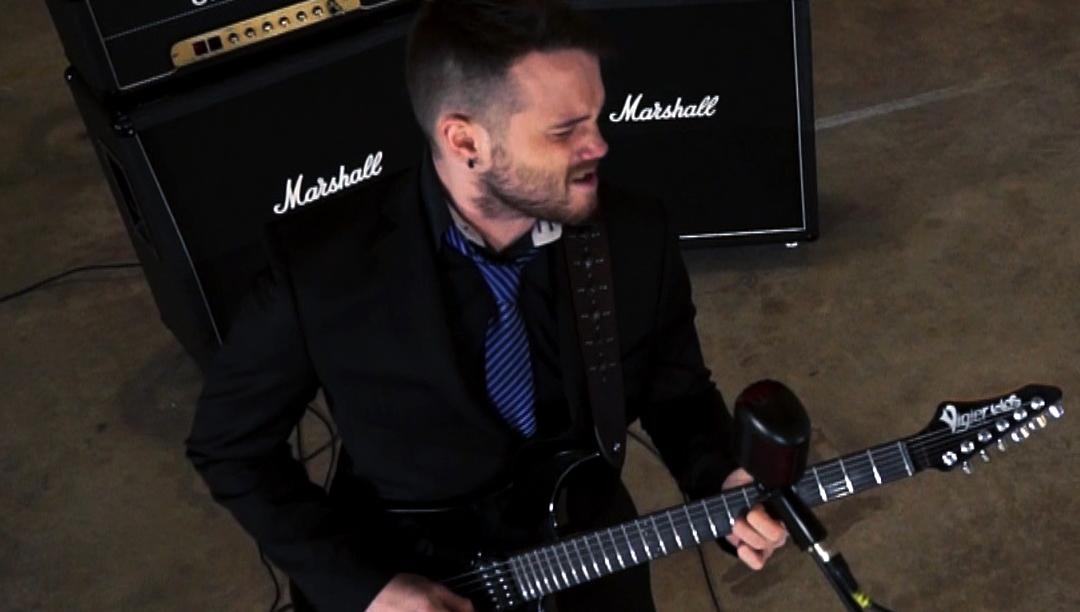 François Tuphé
Vigier artist since:
2015
"The first musician in his family, François started music at the age of 4 with the violin. After several years, he turned to the electric guitar, decided from his adolescence to make notes his profession. Once his graduation in his pocket, he leaves to train at the Music Academy International of Nancy where he will have the opportunity to take lessons with Patrick Rondat, Hassan Hajdi, Christophe Godin, Manu Livertout as well as international artists like TM Stevens, Paul Gilbert, Tosin Abasi, Guthrie Govan, or Eric Johnson. At 19, he decided to take the PESM Bourgogne competition, which enabled him, at only 21, to hold a State diploma as Professor of Music at the Conservatory, as well as the Diploma National Superior of the Professional of Music and a Bachelor of Musicology Specializing in Blues music as well as Metal, François will release the album "The Traveler And His Sensitive Soul" (2014) with his group Heal Heaven. Later, he decides to devote himself to another style, and founds The Fuzz Gentlemen with Basile Gautherot and Antonin Guerin (drummer of Laura Cox Band). The first album of The Fuzz Gentlemen will be released in December 2017, and will touch several styles, from blues to Stoner, incorporating solos related to the Shred technique. About his Vigier Kaos, François is clear: "The choice of the Vigier Kaos was natural: I was looking for a versatile guitar and a sober and classy look. Amber pickups also allow extremely dynamic and saturated sound, while providing crunchy and bluesy sound using splits. Its clear, crunch, distortion, the quality is undeniable. And although the Vigier handles are no longer to be presented, I can only congratulate the luthiers of the brand for such fabulous work ". "
Instruments :
Excalibur Indus
Excalibur Kaos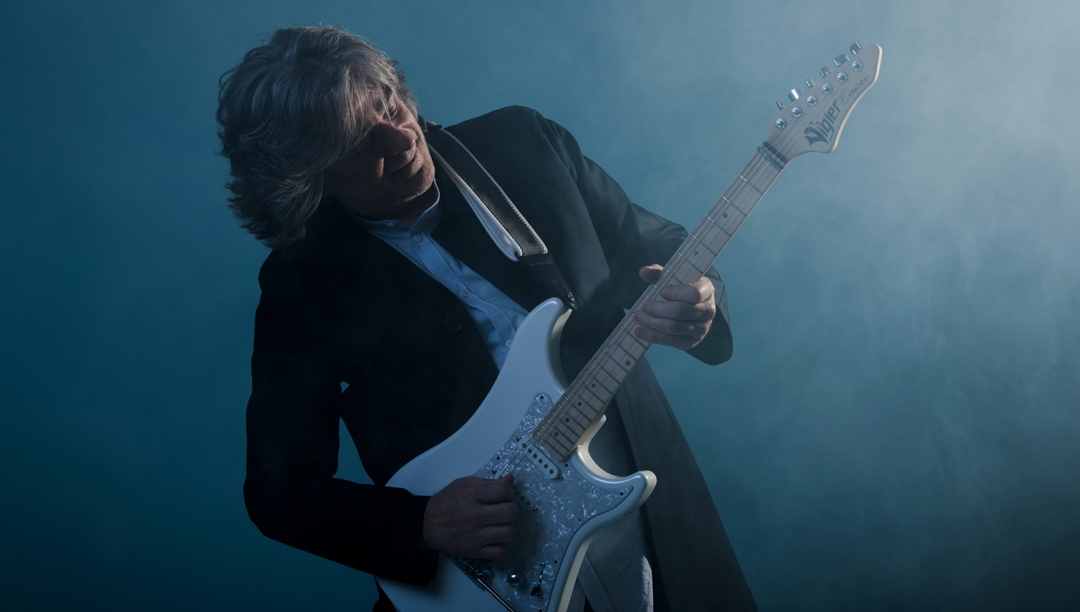 Patrice Vigier
Vigier artist since:
1980
Creator of the emblematic Vigier guitars, he is also a guitarist in his own Hard Rock band called "Summer Storm" whose first album was released in 2019 under the name of "First" and the second called "Sonic Flame".

Discography :
Summer Storm – Sonic Flame (2022)
Summer Storm – First (2019)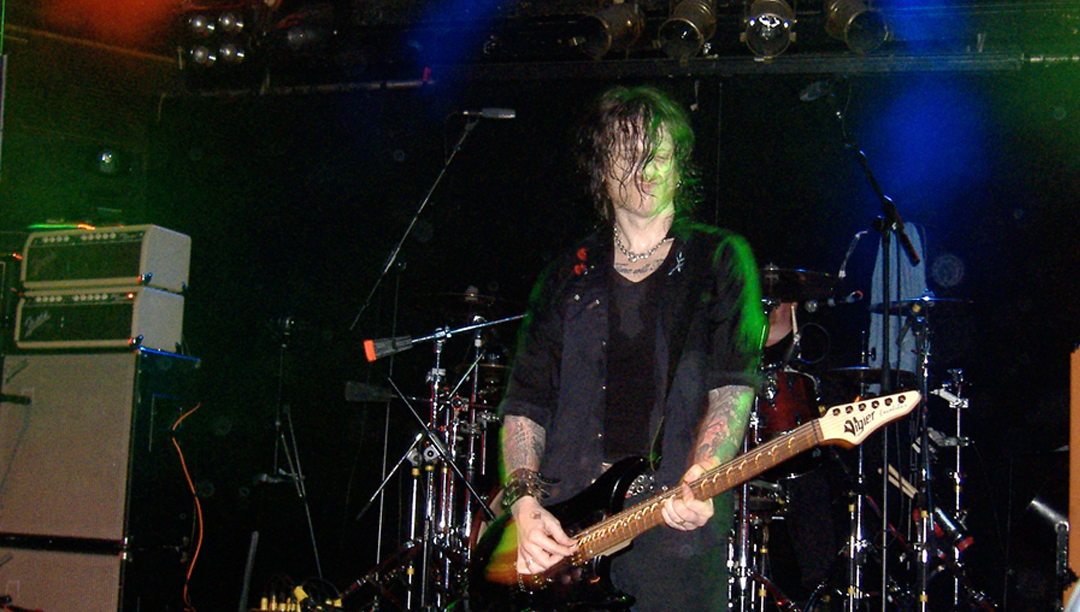 Ricky Warwick
Band:
Black Star Riders, Thin Lizzy, The Almighty, The Fighting Hearts
He is a North Irish musician and songwriter. He is the lead singer for Black Star Riders and Thin Lizzy. He is also the leader of the Scottish Hard Rock band The Almighty, with whom he was very successful in the UK throughout the 1990s, although the group is currently on hiatus. He has released several solo albums and performed with a variety of other bands and artists, and also directs his own group, The Fighting Hearts, to present his solo material.
Instrument
Excalibur Supra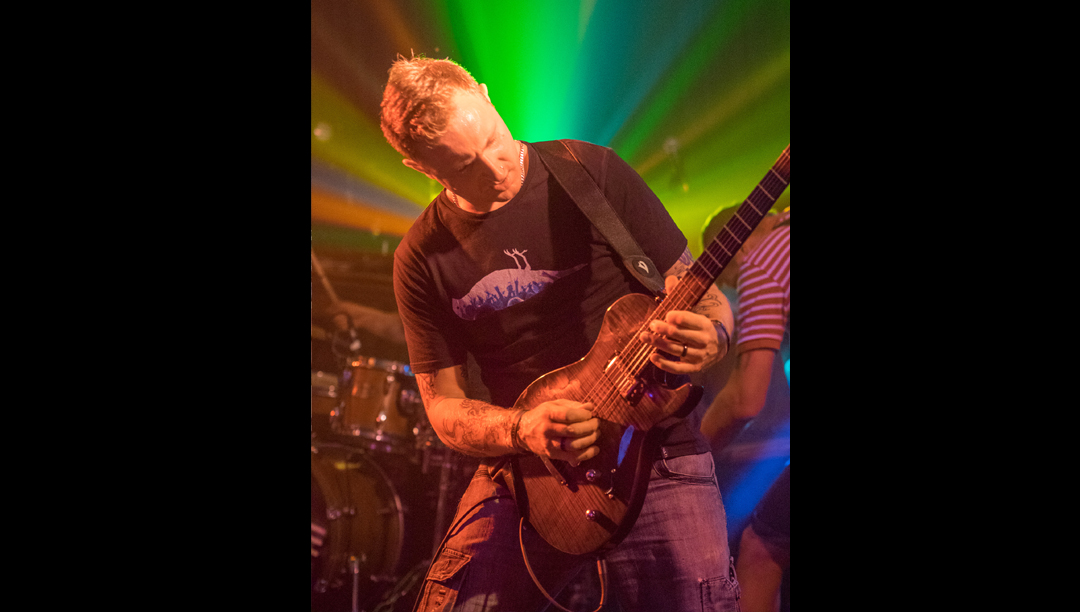 Ben Whatsley
Band:
Junk DNA / This Illusion / Jet Pack, Invicta! / Love Is Enough / Independent
Ben's passion for the guitar came about by pure accident, after picking one up at the young age of eleven. A little after his fourteenth birthday, he began playing live shows and his love for it developed from an enjoyable hobby into a complete lifestyle and he's still heavily involved with it today.He was the driving force behind the impressive UK metal act 'Junk DNA' and gained a large fan base, spread across the country, from his energetic playing style and constant touring. Following the success of this project, Ben formed 'This Illusion', for which he was the main songwriter and took the band on several tours but is now focusing the attention on recorded material and providing the guitar and bass for studio albums. Both acts have had several worldwide releases that were very well received, pleasing existing fans along with attracting new ones. During this time, Ben collaborated with the likes of Paul Di'Anno (Former Iron Maiden frontman) and Jason Bowld (Pitschifter) both live and in the studio. As a result of Ben's outstanding musical history, he has since been invited to demonstrate at and participate in both local and international trade shows. To accompany this, Ben also organises and leads guitar clinics to help people get the most out of their playing abilities. His expertise and very broad knowledge of guitars led him to the high-end company 'Vigier', whose instruments he has been playing for many years, as well as a Vigier artist Ben is now the UK Sales Manager – having opened their first UK office in 2007.
Discography :
Bass Connection Live Compilation (1998)
Bass Connection Christmas Compilation (1998)
Compendium Compilation (1999)
Junk DNA – Altered St8 (1999)
Junk DNA – Sounds of Xcess (2000)
Sound and Light 2000 (2000)
Full Tilt Volume III Compilation (2001)
Junk DNA – Junk DNA (2001)
Metal Hammer Compilation (2002)
Junk DNA – Inspired by Despair (2003)
This Illusion – This Illusion (2004)
This Illusion – Not Just Listening (2005)
Cop Off Volume II Compilation (2009)
This Illusion – The Charm Offensive (2010)
Mary Spender – Denmark Street / Dear John (2010)
Music Fusion Compilation (2010)
Jet Pack, Invicta! – We Stole the Show (2011)
Vigier Compilation (2012)
Tea Time, Tigers! – Subtle Is As Subtle Does (2014)
Jet Pack, Invicta! – Savage Smiles (2014)
Jet Pack, Invicta! – Pulling Teeth (2015)
The Wisefool – The Wisefool (2016)
This Illusion – The Fall of the Wild (2018)
Instruments :
2 x Excalibur Ultra HH
1 x Indus (no dots)
1 x Expert Retro '54 (no dots)
1 x G.V.Wood
1 x Passion I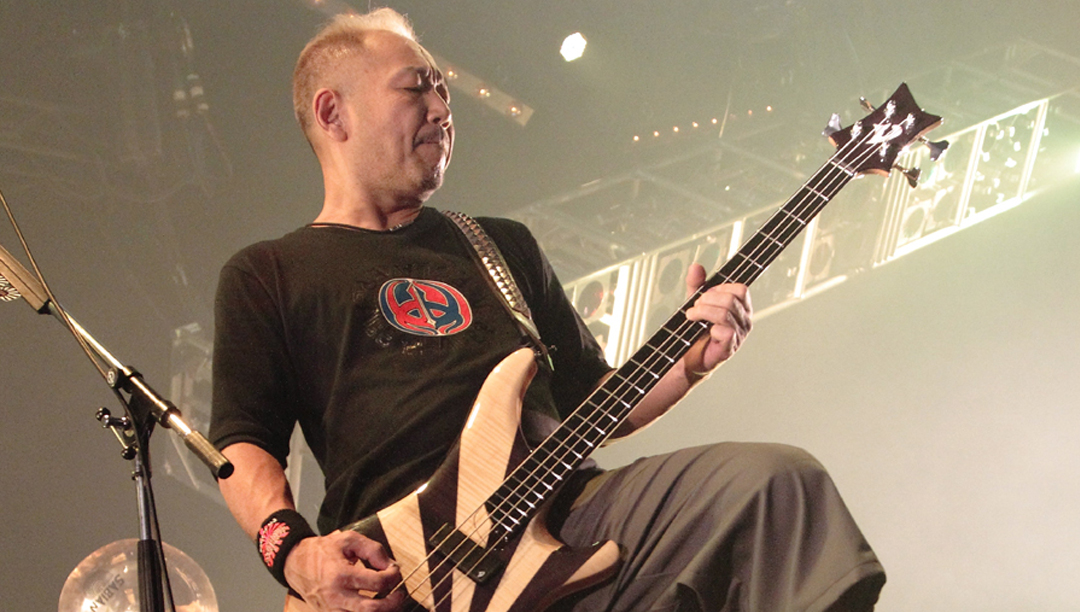 Masayoshi Yamashita
Vigier artist since:
2002
Yamashita Masayoshi is not just anyone: he is one of the four members of the legendary Japanese Heavy Metal group: Loudness. At the origin of the Heavy Metal fury which began in Japan in the 80s, Loudness remains to this day the reference group and its success is proof of this. Formed in 1981; the "Japanese Van Halen" as they are nicknamed, arrives quickly and has the general surprise to touch a large audience, opening the way to Japan for Hard Rock and Heavy Metal, styles which, unlike with us, remain to this day widely popular in the land of the rising sun.
Unlike the other big Japanese group, X Japan, Loudness succeeded in 1985, which no non-Western group had succeeded. With their 4th and now legendary album "Thunder in the East", they seduce a part of the American public of the 80s in need of guitar-heroes. Thanks to the legendary guitarist Akira Takasaki, his childhood friend, Yamashita found himself propelled into full madness Hair Metal US, passing on MTV and playing on festivals alongside the biggest American groups (Dokken, Poison etc…). At the beginning of the 90s, the end of "Hair Metal" fashion also marked the departure of Yamashita, the group then took on a grunge-experimental direction.
In 2004, Yamashita is back, the group made a remarkable reformation, a great tour and immediately released a new album and an album of covers of their old hits. Two other albums will follow.
Far from having calmed down, their style is today even more aggressive and trash than originally, and continues to seduce the Japanese, always demanding extreme music. They are considered living legends.