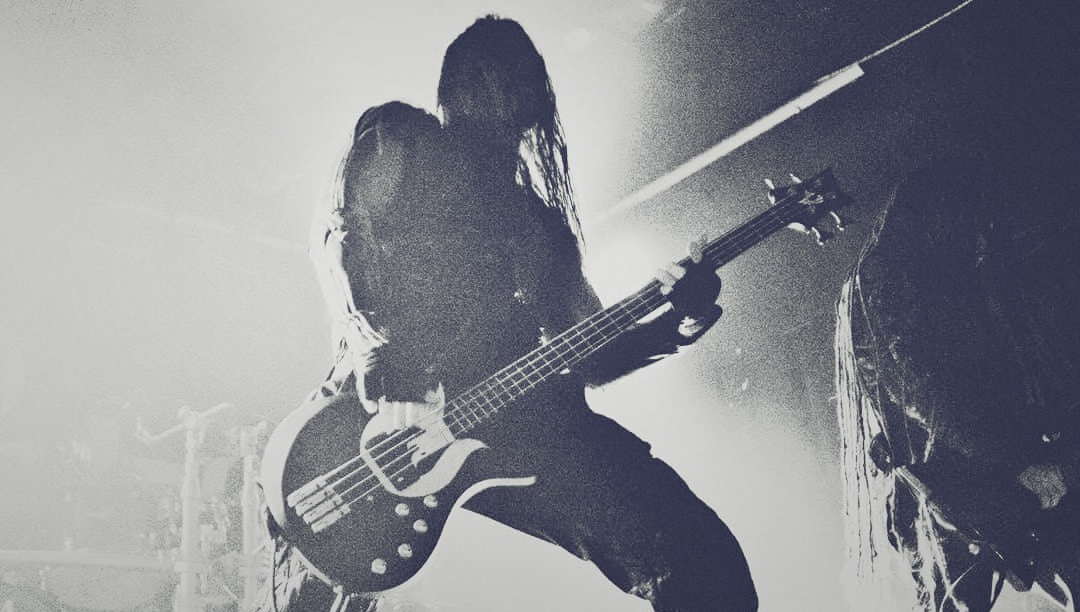 Seth Siro Anton
Vigier artist since:
2008
Bass player and singer of the symphonic Death Metal band Septic Flesh, they are also a renowned graphic artist having created various album covers for large groups on the international Metal scene, he is also a member of the "Chamber of fine arts of Greece" .
Discography :
Codex Omega (2017)
Titan (2014)
The great mass (2011)
Communion (2008)
Sumerian daemon (2003)
Revolution DNA (1999)
A fallen temple (1998)
Ophidian wheel (1997)
Esoptron (1995)
Mystic place of dawn (1994)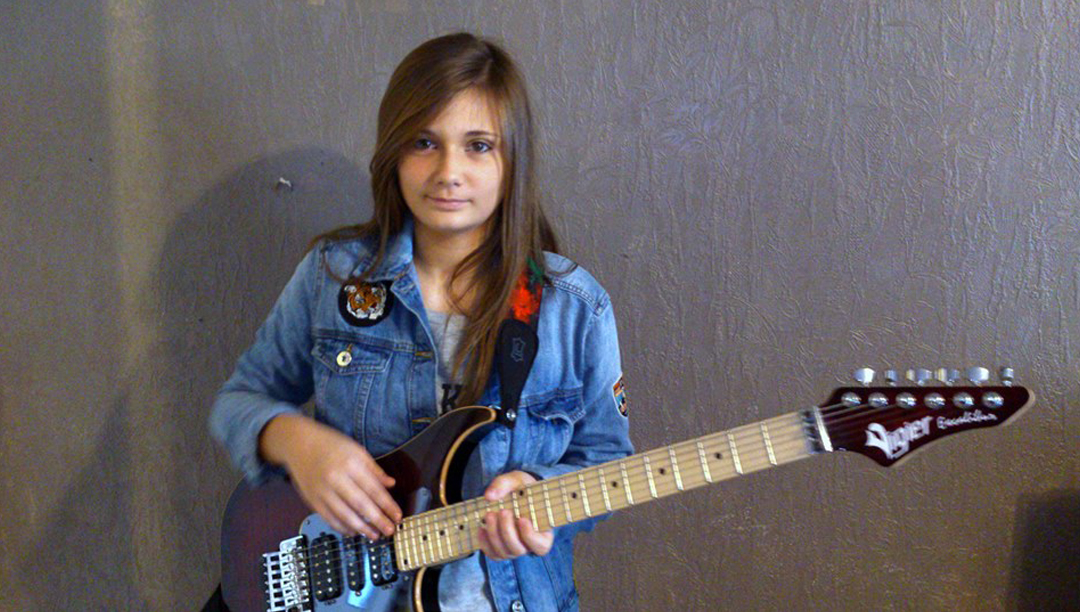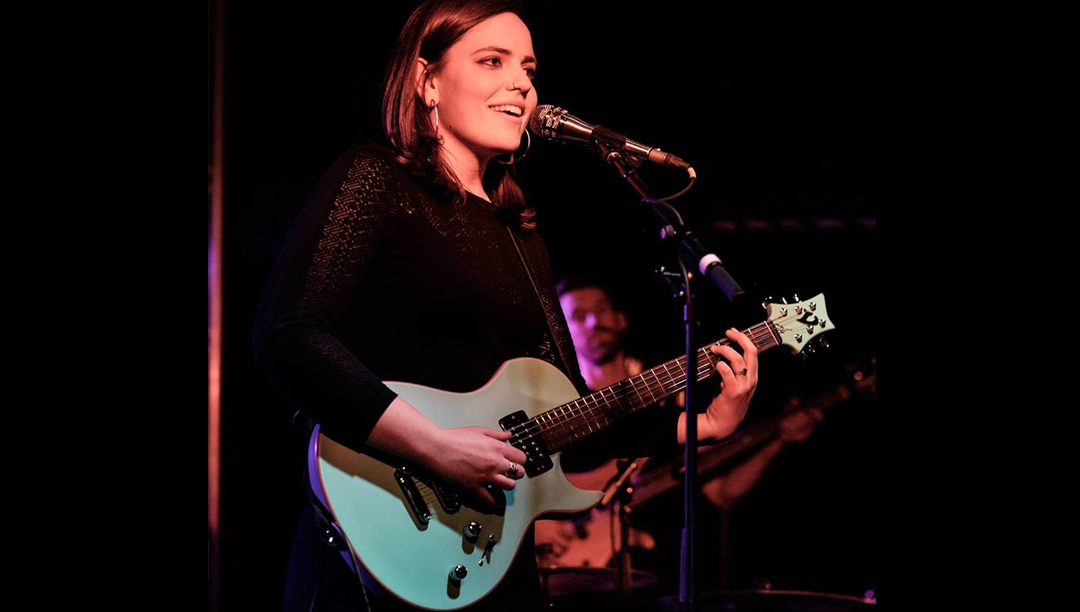 Mary Spender
Vigier artist since:
2013
Combining her sultry voice and electric guitar to create pop songs imbued with blues and soul, songwriting by Mary Spender highlights her guitar playing style as well as her wide vocal range.
Mary has trained a niche audience that appreciates her unique style of playing and performance, but all of this was due to the launch of a YouTube series called "Tuesday Talks," which is primarily aimed at guitarists and songwriters. Mary shares her own experiences or interviews eminent artists such as Santana, KT Tunstall and James Valentine (Maroon 5).
Instruments
G.V. Rock Revolution Green
Excalibur Indus TextWhite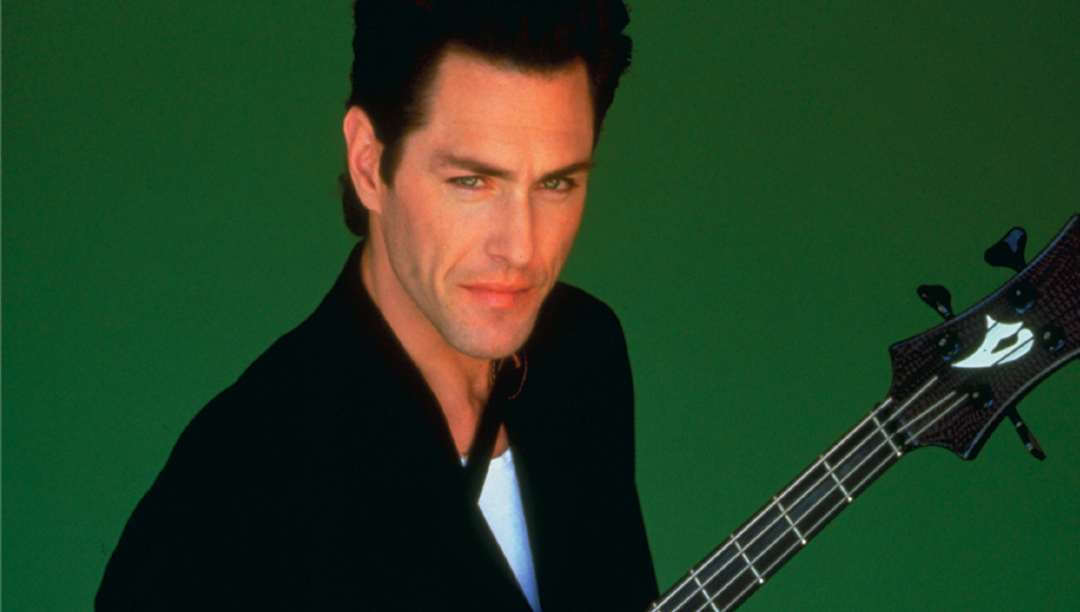 Tony Sales
Vigier artist since:
1990
Tony Sales is an American bass player, he is the brother Soupy Sales of the drummer band Hunt Sales. He was part of the bands Tony & The Tigers, Checkered Past, Dyoxen, and especially Tin Machine, the band of David Bowie. He has also worked with Todd Rundgren, Ray Manzarek, and Iggy Pop.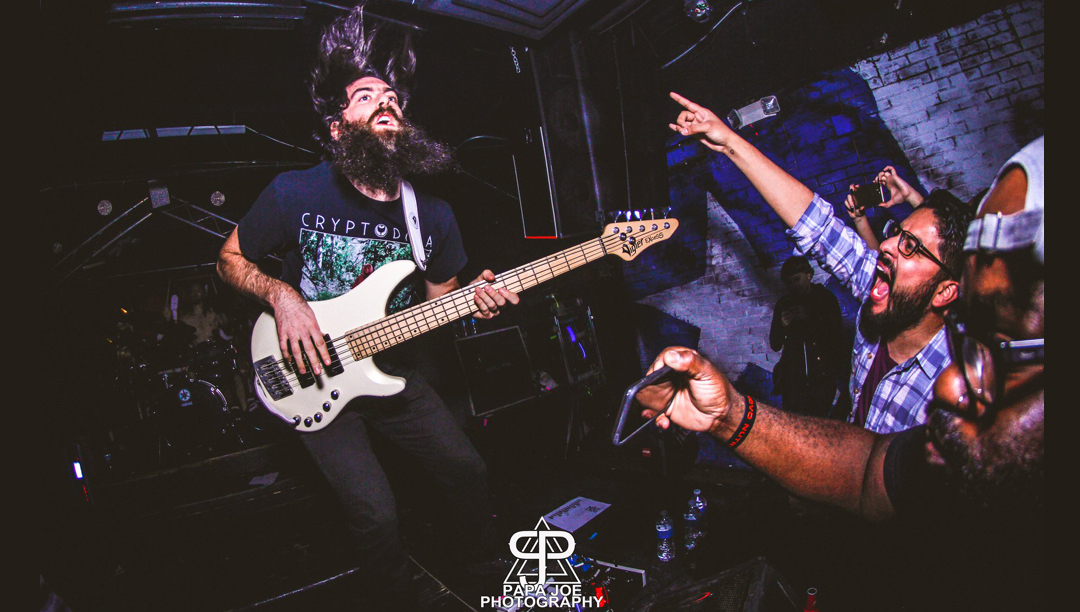 DJ Scully
Band:
The Number 12 Looks Like You / Elephant Graveyard / Black Table / Dead Empires
Vigier artist since:
2011
American bass player on the bands : The Number 12 Looks Like You, Elephant Graveyard, Black Table and Dead Empires.
Discography
Dead Empires – Secret Snakes/Silent Serpents (2015)
Black Table – Obelisk (2016)
Dead Empires – Designed to Disappear (2018)
The Number 12 Looks Like You – Wild Gods (2019)
Instruments
Excess 4
Excess 5
Arpege I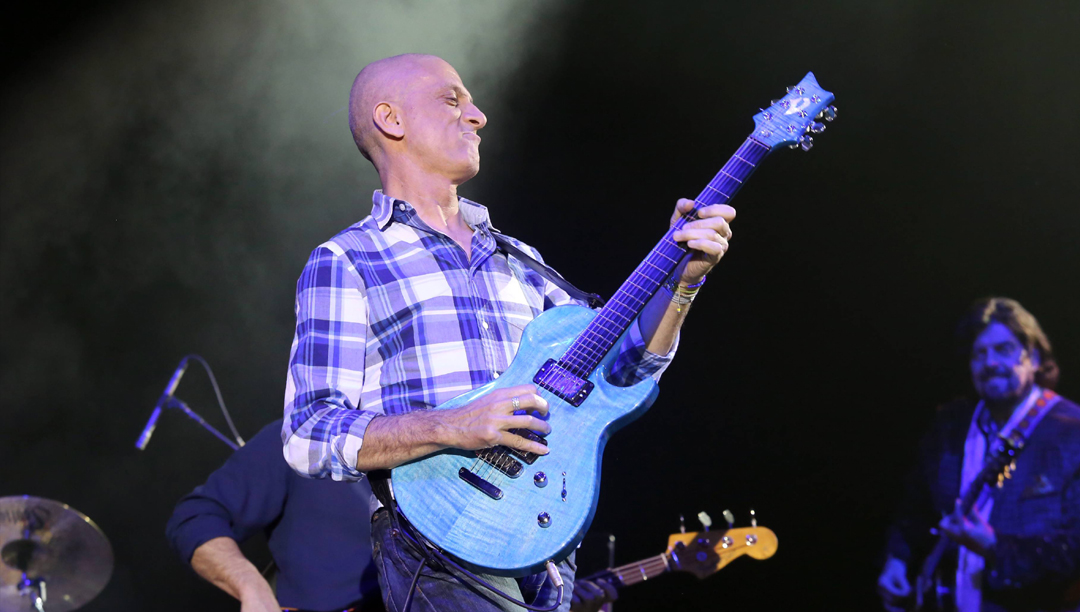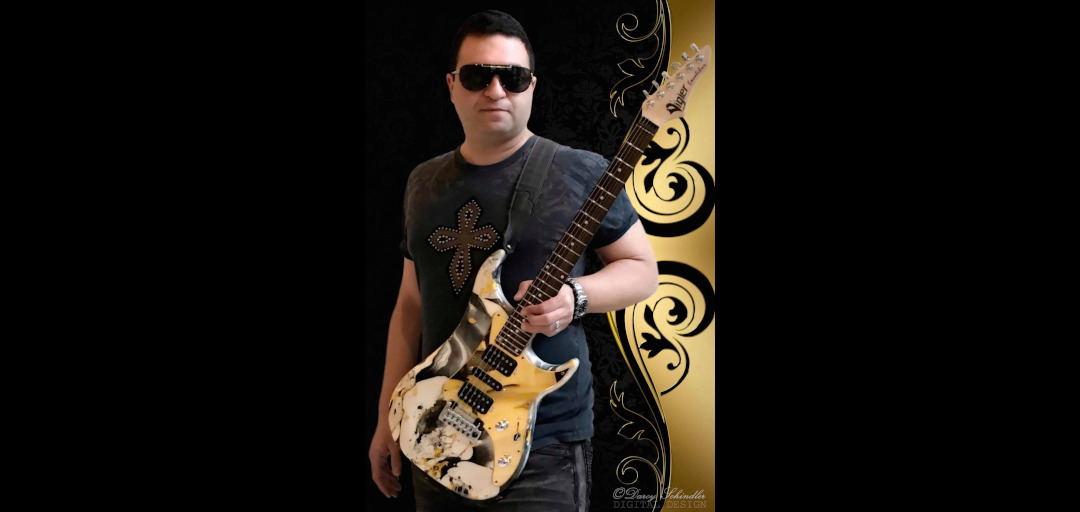 Tony Smotherman
Band:
Tony Smotherman Project
Vigier artist since:
2011
Tony Smotherman was introduced to the music of Johan Sebastian Bach when he was 15. He immediately purchased all the Bach he could get his hands on. His passion for Bach inspired him to take classical guitar lessons. Within a few months Tony was practicing at least six hours a day. It was during Tony's senior year that one of his teachers submitted some of Tony's musical work to Queen Elizabeth II. The Queen not only received his music, but also sent notes of encouragement, describing his classical guitar skills as "highly sophisticated."
Tony wanted to explore a different side of guitar, and bought his first electric. His Early influences were Jimi Hendrix and Yngwie Malmsteen. In mid 2000, Tony began to experiment with the Sitar and Sarod, two important instruments in Northern Indian classical music. Tony became motivated to create his own musical style, using the techniques and vital nuances that bring the vocal-like quality of Indian music to the electric guitar but expanding into other styles. Continuing to follow a unique musical approach, a style and sound all his own began to emerge . Tony's musical world incorporates styles of Rock, Eastern Music, Blues, Funk , open tunings and more. Tony has opened for and played with a vast array of national and international touring acts including Richie Kotzen, Tony MacAlpine, Buddy Miles, Rick Derringer,Leon Russell, and Adrian Legg. 
In 2019 Tony released his 4th solo album Silent Storms, a mix of Neo-Classical and Hard Rock instrumentals. Tony's also released numerous instructional videos with Truefire. Tony has been a regular contributor to Guitar Player and Guitar World Magazine with Instructional columns.Tony currently hosts a local TV show in North Florida called "Your Jax Music "on TVV12 His segment is titled "Techniques for the Modern Guitarist." Tony continues to tour his band nationally as well as hosting Guitar Clinics in music stores across the east coast.
Discography
Silent Storms
Universal Melody
The Light Within
Embracing the Spirit
Compilations:
Melodic Soloists (Mad Guitar Records)
Shawn Lane Remembered Vol. 1 (Lion Music)
Instructional:
Power Pentatonics (Truefire)
Power Ballad Soloing (Truefire)
Classical Flatpicking Explorations (Truefire)
World Rock Guitar (Truefire)
Virtuoso Techniques (Chops from Hell)
Licks of the Absurd (Chops from Hell)
Instruments
Excalibur Supra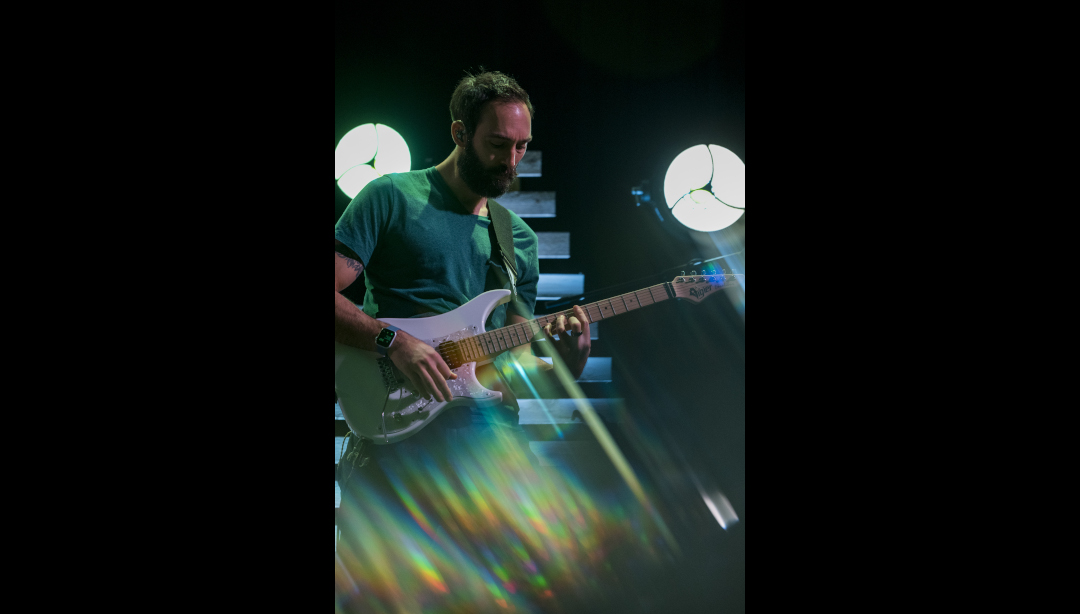 Mark Salamango
Band:
Tall Dark and Jim / Mark Salamango
Vigier artist since:
2017
Mark Salamango is a guitar player based out of Detroit, Michigan.  He started his musical journey on saxophone where he played in successful bands until college when he decided that he should pick up the only instrument that would make the ladies swoon more…the guitar.  That love affair hasn't missed a beat.  Initially enamoured with bands like Dream Theater, he slowly incorporated more fusion tastes into his playing and eventually found his way into the praise and worship scene.  Mark is the lead guitar player in the band Tall Dark and Jim, he plays in several "mega churches," is working on a solo CD, and can occasionally be seen sitting in on the "Tony and Tina's Wedding" musical.

Instruments
Excalibur Supra
Excalibur Ultra Blues