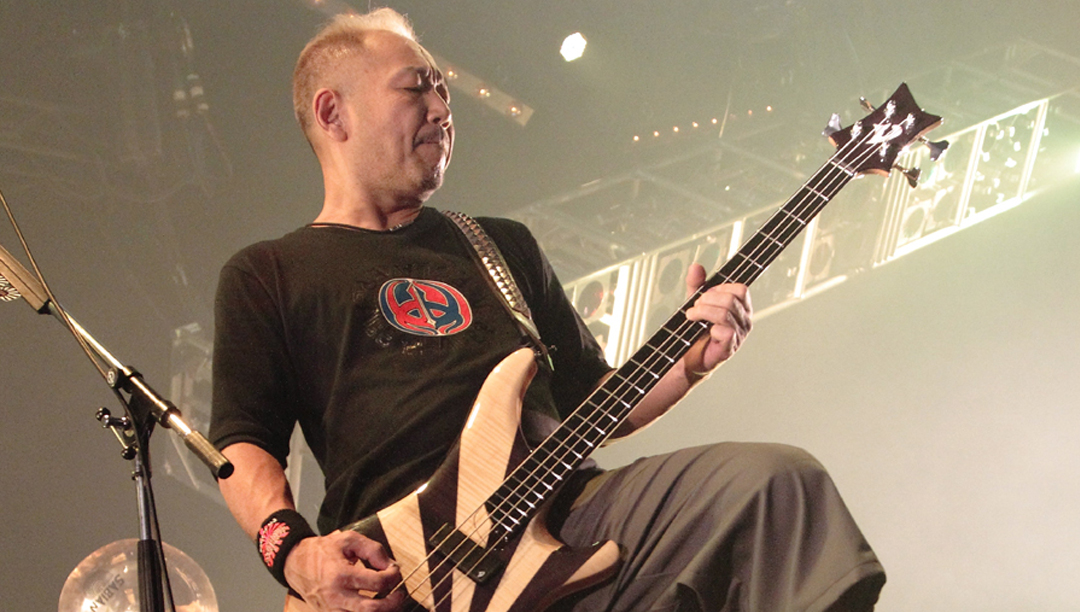 Masayoshi Yamashita
Vigier artist since:
2002
Yamashita Masayoshi is not just anyone: he is one of the four members of the legendary Japanese Heavy Metal group: Loudness. At the origin of the Heavy Metal fury which began in Japan in the 80s, Loudness remains to this day the reference group and its success is proof of this. Formed in 1981; the "Japanese Van Halen" as they are nicknamed, arrives quickly and has the general surprise to touch a large audience, opening the way to Japan for Hard Rock and Heavy Metal, styles which, unlike with us, remain to this day widely popular in the land of the rising sun.
Unlike the other big Japanese group, X Japan, Loudness succeeded in 1985, which no non-Western group had succeeded. With their 4th and now legendary album "Thunder in the East", they seduce a part of the American public of the 80s in need of guitar-heroes. Thanks to the legendary guitarist Akira Takasaki, his childhood friend, Yamashita found himself propelled into full madness Hair Metal US, passing on MTV and playing on festivals alongside the biggest American groups (Dokken, Poison etc…). At the beginning of the 90s, the end of "Hair Metal" fashion also marked the departure of Yamashita, the group then took on a grunge-experimental direction.
In 2004, Yamashita is back, the group made a remarkable reformation, a great tour and immediately released a new album and an album of covers of their old hits. Two other albums will follow.
Far from having calmed down, their style is today even more aggressive and trash than originally, and continues to seduce the Japanese, always demanding extreme music. They are considered living legends.