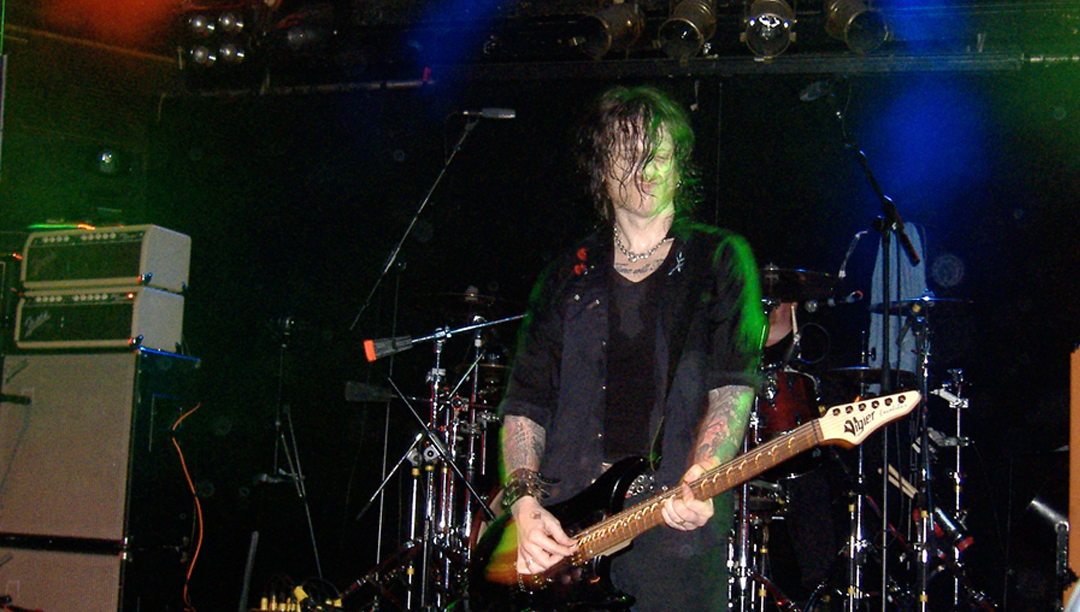 Ricky Warwick
Band:
Black Star Riders, Thin Lizzy, The Almighty, The Fighting Hearts
He is a North Irish musician and songwriter. He is the lead singer for Black Star Riders and Thin Lizzy. He is also the leader of the Scottish Hard Rock band The Almighty, with whom he was very successful in the UK throughout the 1990s, although the group is currently on hiatus. He has released several solo albums and performed with a variety of other bands and artists, and also directs his own group, The Fighting Hearts, to present his solo material.
Instrument
Excalibur Supra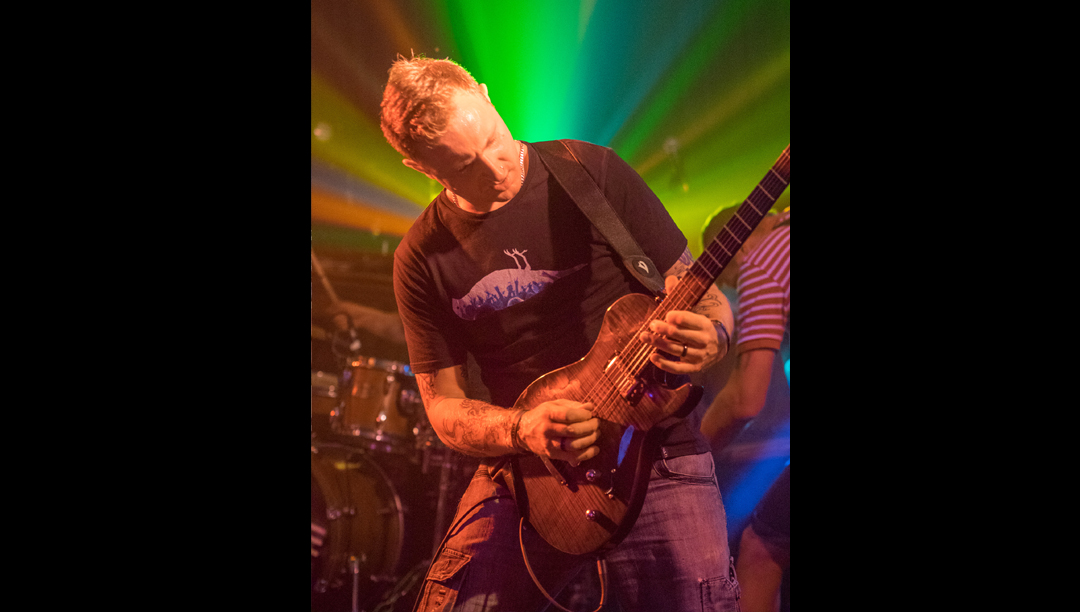 Ben Whatsley
Band:
Junk DNA / This Illusion / Jet Pack, Invicta! / Love Is Enough / Independent
Ben's passion for the guitar came about by pure accident, after picking one up at the young age of eleven. A little after his fourteenth birthday, he began playing live shows and his love for it developed from an enjoyable hobby into a complete lifestyle and he's still heavily involved with it today.He was the driving force behind the impressive UK metal act 'Junk DNA' and gained a large fan base, spread across the country, from his energetic playing style and constant touring. Following the success of this project, Ben formed 'This Illusion', for which he was the main songwriter and took the band on several tours but is now focusing the attention on recorded material and providing the guitar and bass for studio albums. Both acts have had several worldwide releases that were very well received, pleasing existing fans along with attracting new ones. During this time, Ben collaborated with the likes of Paul Di'Anno (Former Iron Maiden frontman) and Jason Bowld (Pitschifter) both live and in the studio. As a result of Ben's outstanding musical history, he has since been invited to demonstrate at and participate in both local and international trade shows. To accompany this, Ben also organises and leads guitar clinics to help people get the most out of their playing abilities. His expertise and very broad knowledge of guitars led him to the high-end company 'Vigier', whose instruments he has been playing for many years, as well as a Vigier artist Ben is now the UK Sales Manager – having opened their first UK office in 2007.
Discography :
Bass Connection Live Compilation (1998)
Bass Connection Christmas Compilation (1998)
Compendium Compilation (1999)
Junk DNA – Altered St8 (1999)
Junk DNA – Sounds of Xcess (2000)
Sound and Light 2000 (2000)
Full Tilt Volume III Compilation (2001)
Junk DNA – Junk DNA (2001)
Metal Hammer Compilation (2002)
Junk DNA – Inspired by Despair (2003)
This Illusion – This Illusion (2004)
This Illusion – Not Just Listening (2005)
Cop Off Volume II Compilation (2009)
This Illusion – The Charm Offensive (2010)
Mary Spender – Denmark Street / Dear John (2010)
Music Fusion Compilation (2010)
Jet Pack, Invicta! – We Stole the Show (2011)
Vigier Compilation (2012)
Tea Time, Tigers! – Subtle Is As Subtle Does (2014)
Jet Pack, Invicta! – Savage Smiles (2014)
Jet Pack, Invicta! – Pulling Teeth (2015)
The Wisefool – The Wisefool (2016)
This Illusion – The Fall of the Wild (2018)
Instruments :
2 x Excalibur Ultra HH
1 x Indus (no dots)
1 x Expert Retro '54 (no dots)
1 x G.V.Wood
1 x Passion I