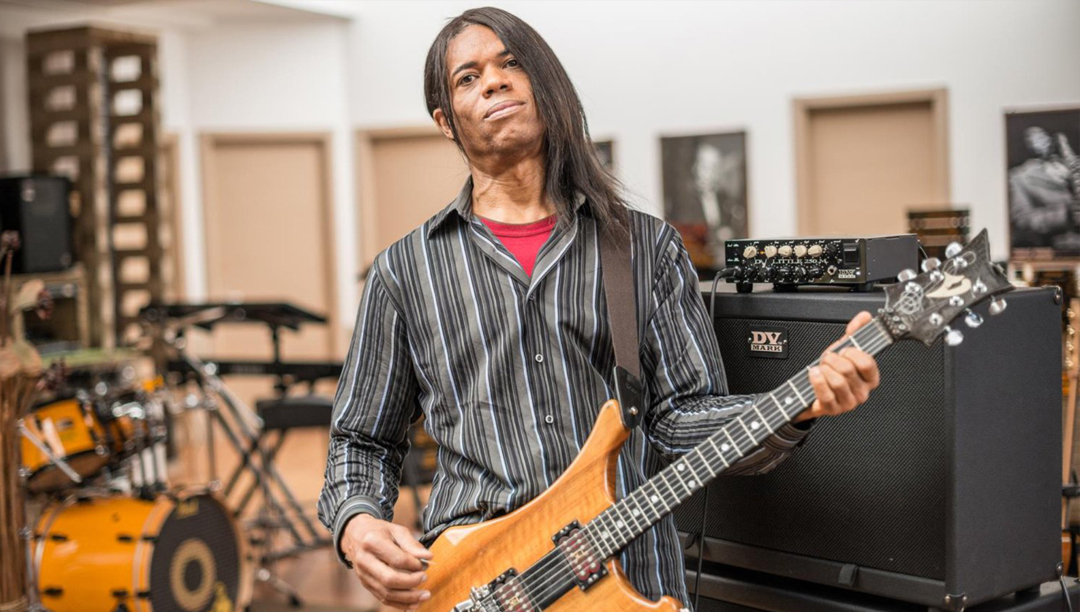 Stanley Jordan
Vigier artist since:
1990
Stanley Jordan is an American Jazz Fusion guitarist known in particular for his tapping technique which consists in using his two polyphonic hands on the guitar. Thanks to this particular technique, it is possible for him to play on two guitars at the same time, even to play on a guitar and a piano at the same time. He has one of the first Vigier Arpège models from which he does not separate!
Discography
Touch Sensitive (Tangent, 1982)
Magic Touch (Blue Note, 1985)
Standards Vol. 1 (Blue Note, 1986)
Flying Home (EMI-Manhattan, 1988)
Cornucopia (Blue Note, 1990)
Stolen Moments (Blue Note, 1991)
Bolero (Arista, 1994)
Live in New York (Blue Note, 1998)
State of Nature (Mack Avenue, 2008)
New Morning: The Paris Concert (Inakustik, 2008)
Dreams of Peace (Nicolosi, 2003)
Relaxing Music for Difficult Situations I (Manifold Music, 2003)
Friends (Mack Avenue, 2011)
Duets with Kevin Eubanks (Mack Avenue, 2015)
Instruments
Arpege II guitar with a flat fingerboard
Excalibur Surfreter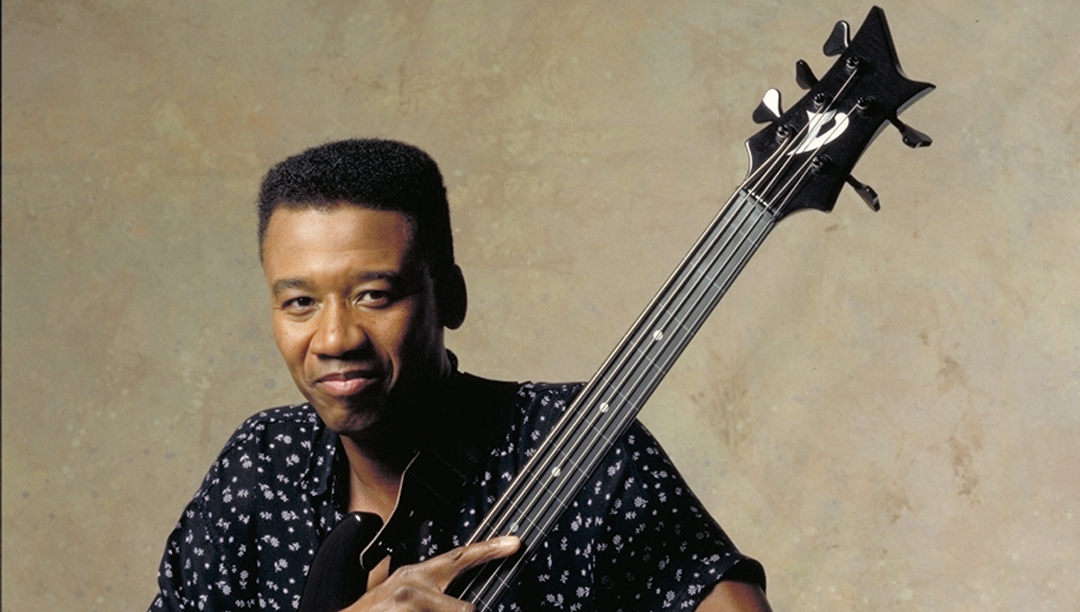 Alphonso Johnson
Vigier artist since:
1995
Bass player born on February 2, 1951 in Philadelphia, he notably played with Weather Report before joining Jo Zawinul's group, he plays with Catalyst, a group from Philadelphia which mixes funk and jazz and presages jazz fusion. Before their second album, in 1971, he joined Weather Report and played on the albums Mysterious Traveler, Tale Spinnin 'and Black Market. In the latter, a young bass player makes his first appearance in Weather Report, Jaco Pastorius.
Al Johnson also recorded three solo albums between 1976 and 1977 in which he also played Chapman Stick. His extremely complete playing made him a very active sideman throughout the years which followed his departure from Weather Report with in particular Billy Cobham & George Duke Band (1976), Carlos Santana from 1983 to 1988, Wayne Shorter in 1988 or Jazz Is dead between 1998 and 2001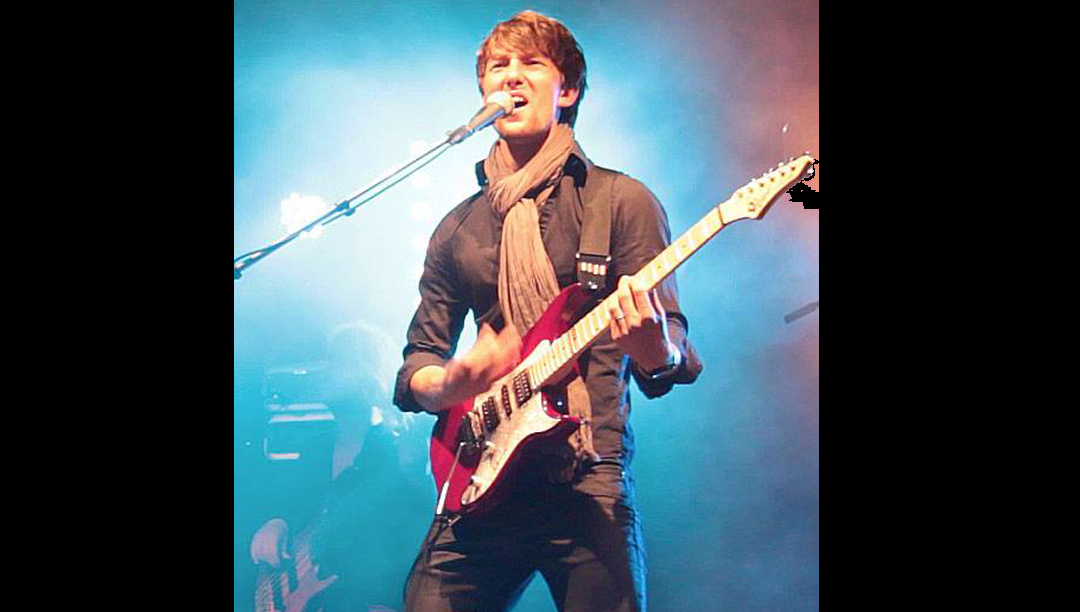 Julien Jaffrès
Vigier artist since:
2011
Born to musician parents, Julien grew up in the world of music: instruments, scores, recording studios and songs punctuated his daily life. At the age of three he tapped his first percussions and at six he learned the piano at the Auderghem Academy. Over the years, the notes have become words and the melody a story for Julien Jaffrès. A story that took a new turn at seventeen when he had a revelation by reading a magazine of the fifty greatest guitar solos. Celtic It is in his Finisterian roots that Julien draws his musical inspirations, combining Celtic influences and Breton traditions. Dan Ar Braz, the Legacy of the Celts and Stone Age … So many artists with bewitching melodies who rocked him. But this Gaelic sweetness did not completely reflect the personality of Julien Jaffrès. Breton blood flows through his veins, a blood full of history, battles and character, definitely Rock blood !!! Rock On the way to legend, Julien Jaffrès tears his guitar from Breton granite … And his Celtic rock splits the air. Following in the footsteps of the great Steeve Lukather, Satriani …, he created his progressive music, a subtle fusion of rock sounds and daring harmonies. A new breath which dynamites the Celtic airs and gives birth to a "New World". World where the guitar is queen and in which Julien Jaffrès is raised to the rank of master. Master From the moment Julien chose the guitar, he gave himself without limits to his passion. Often spending more than eleven hours a day improving, his work is now rewarded. He is invited to give several Masterclasses, notably in Paris to teach students his techniques and his mastery of Celtic rock.
Discography :
Dog's life (2016)
Rock'n Celtic guitar (2012)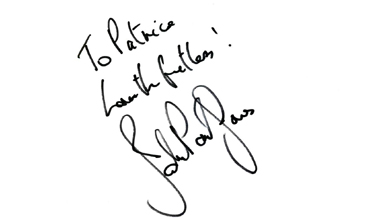 John Paul Jones
The legendary bass player of Led Zeppelin owns an Excalibur Surfreter
Instruments
Excalibur Surfreter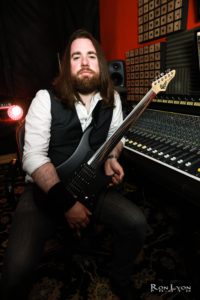 Eoghan Johnston
Band:
The Midnight Preachers
Vigier artist since:
2012
Eoghan is the guitarist and singer in The Midnight Preachers, and has performed and toured in the past with acts such as Chris Slade (AC/DC), Bobby Kimball (Toto) and Ron 'Bumblefoot' Thal (Asia, Ex-Guns N'Roses). As a writer and performer, Eoghan has released critically acclaimed music which has been recorded by Grammy-Award winning music producers, and has written music for music and TV Shows. Eoghan also runs Wildwater Studios, a recording studio in Ireland where such work as The Dodies' 'Floating In Limbo' was recorded + produced by Ron 'Bumblefoot' Thal.
Instruments:
Vigier Excalibur
Vigier GV Rock