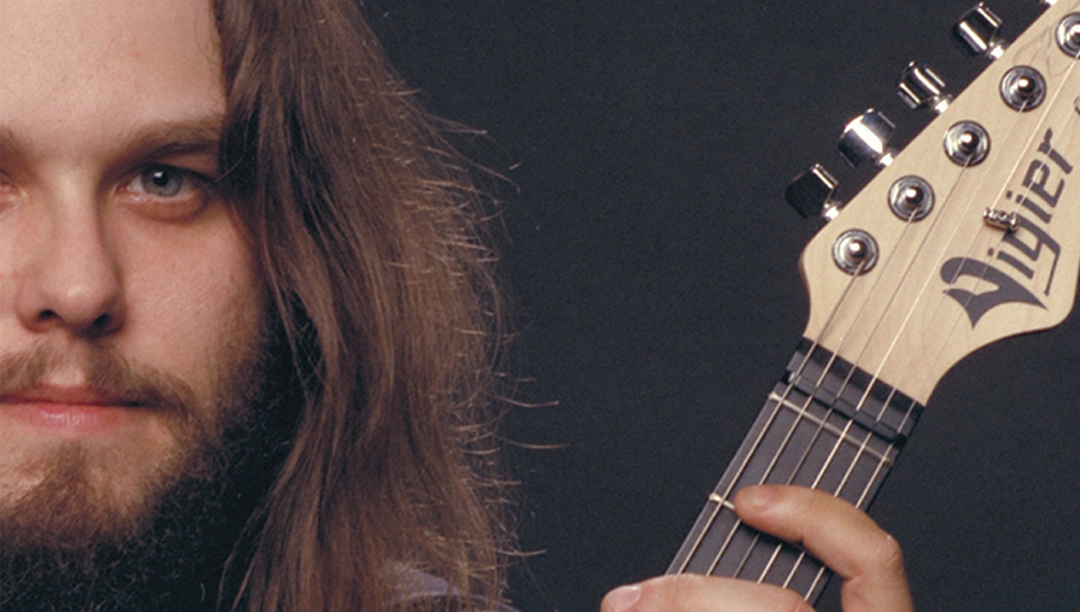 Shawn Lane
Vigier artist since:
2001
Shawn Lane was trained on the piano by listening to classical music and jazz from an early age. A great follower of mixing and mixing music, he often regretted the lack of musical openness of the public, but especially that of the press.
Released in 1992, Powers of Ten, his first solo album, was very well received. It was above all the fruit of two years of hard work in his home studio.
Shawn Lane collaborated many times, and on many records, with a very talented musician but above all a true friend: Jonas Hellborg.
Shawn Lane was undoubtedly the fastest guitarist of all time but, from our point of view, he was above all a composer whose melodies touch you deep in your soul. He will be missed …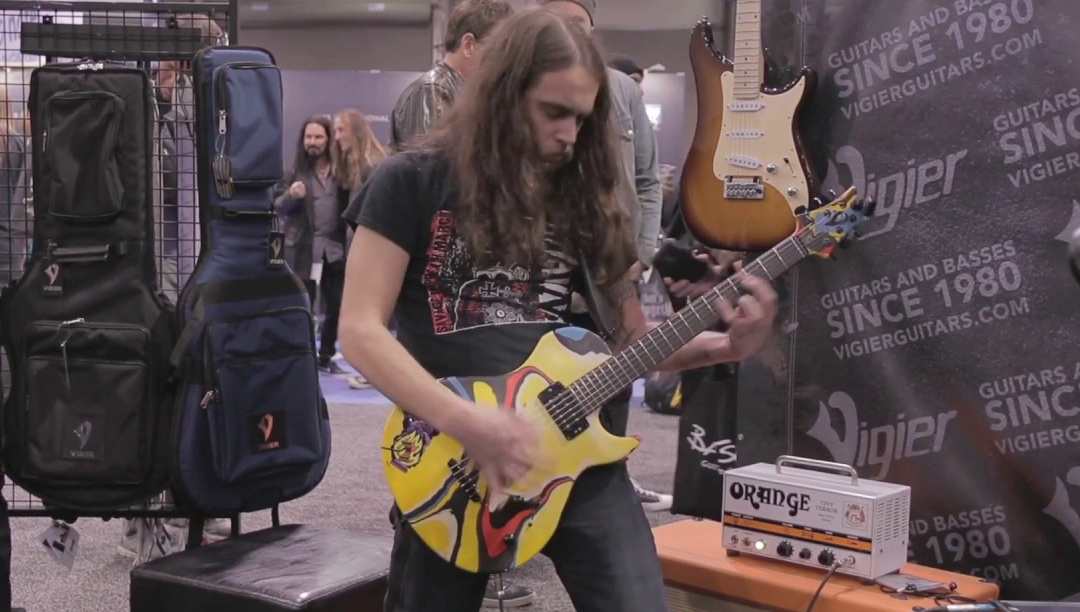 Nick Lee
Vigier artist since:
2015
American guitarist from the bands Moontooth and Riot V.
Discography
Moon Tooth – Freaks EP (2013)
Riot V – Unleash the Fire (2014)
Moon Tooth – Chromaparagon (2016)
Riot V – Armor of Light (2018)
Moon Tooth – Crux (2019)
Instruments
Excalibur Ultra Blues Velours Noir
G.V. Rock RockArt (Chromaparagon)
G.V. Rock Black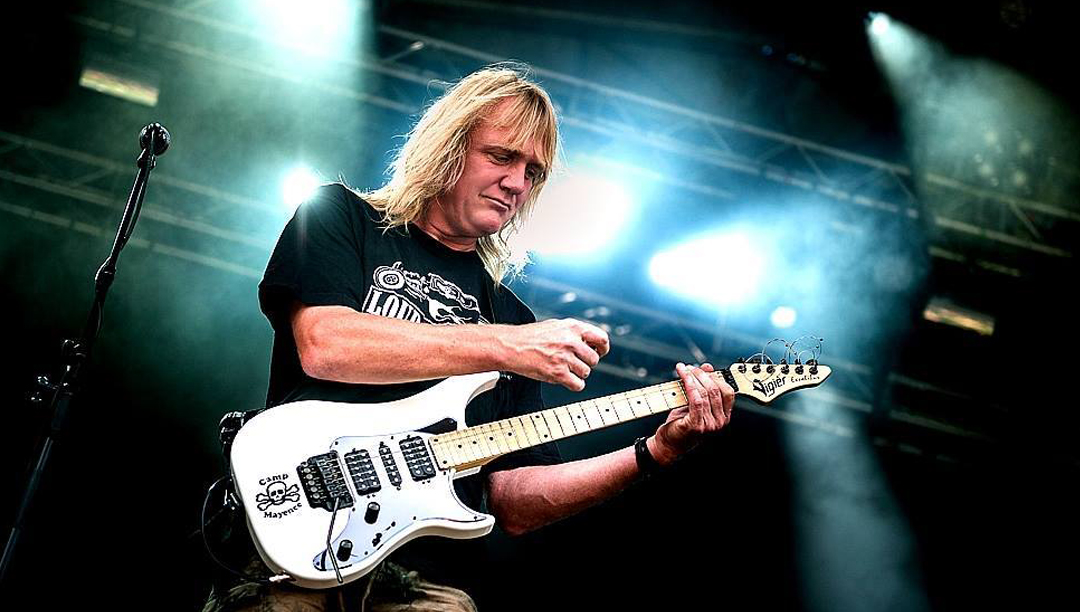 Olaf Lenk
Vigier artist since:
2000
Guitarist of the band "At Vance" formed in 1981, he is already known for his solo albums, as guitarist for the bandZed Yago and for his participation in the progressive project Centers. He has released over a dozen studio albums.
Discography:
Olaf Jung:
Sunset Cruise (1996)
At Vance:
No Escape (1999)
Heart of Steel (2000)
Dragonchaser (2001)
Only Human (2002)
The Evil In You (2003)
Chained (2005)
VII (2007)
Ride the Sky (2009)
Facing Your Enemy (2012)
Instruments:
Excalibur Original
Excalibur Custom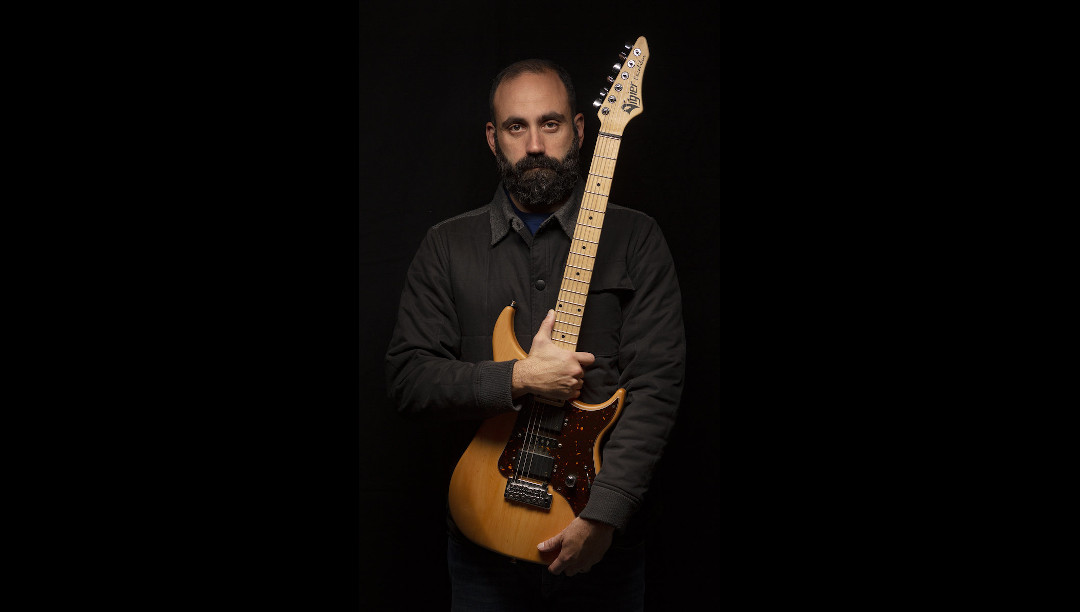 Matt Lupo
Band:
East of the Wall / Opul
Vigier artist since:
2014
Matt Lupo is an American guitarist for East of the Wall and his solo project, Opul.
Discography
East of the Wall – Farmer's Almanac (2008)
East of the Wall – Ressentiment (2010)
East of the Wall – The Apologist (2011)
East of the Wall – Redaction Artifacts (2013)
Opul – Audio Sketchbook (2012)
Opul – Personell (2013)
Opul – The Assailant (2013)
Opul – Levels (2015)
Opul – Heirs (2016)
East of the Wall – NP Complete (2019)
Instruments
Excalibur Indus
Excalibur Supra
Ron Laster
Vigier artist since:
1998
Ron "Rock" Laster is recognized as one of the top Funk Guitarists in the Country. After a brief stint gigging with Rick James & The Stone City Band, Ron Joined The Jerry D'amico Group, which later lead to a meeting with Ann & David Weston and an audition w/The James Brown Band. James Brown recognized his talent and Ron was hired on the spot as a JB & lead rhythm guitarist behind the late great Jimmy Nolan. While with Brown, he also became backup MC to the Great Danny Ray, and later musical director. In 1984 James Brown's rhythm section along with Ron Laster was nominated for a Grammy for best instrumental of the year for a song titled "Today."
He has shared stages and performed with icons such as B.B. King, Aretha Franklin, Carolyn Franklin, Prince, Michael Jackson, Robert Randolph, Fred Wesley, Maceo Parker to name a few. Ron's talent as one of the best in the industry, has been heard on HBO's "The Wire," David Letterman, Good Morning America, Arsenio Hall, and The Johnny Carson Show.
He played and toured with "the Godfather of Soul," James Brown, for almost 30 years and ended his career with him as Musical Director and Conductor.
Today Ron Laster perform with is his own band the "Master Blasters".
Instruments:
Excalibur Supra
Excalibur Supra Fixed Bridge